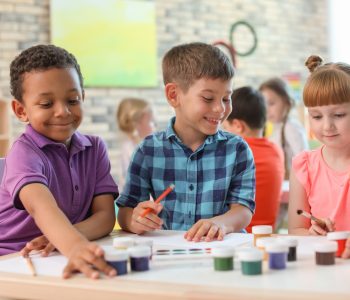 Preschool Collaboration Meeting
Too few children in Flagstaff have equitable access to high-quality preschool.  This condition is unsatisfactory and is an obstacle for advancing world-class education for every child in Flagstaff.
We are convening a meeting with all existing child care and preschool community members to discuss next steps for the project and use collective impact to design programming to meet our goals for increasing quality and access to high quality early learning programming.
Topics to include:
How to help others understand the importance of high-quality early learning experiences
Establishing Early Learning Locator services
Connecting families with children birth to five to support services with an Early Learning Family Partner
Next steps for preschool expansion and how to support building high-quality early learning within Flagstaff
Meeting date: February 18th from 10:00-11:30 am, location TBD
Call or video in options available: https://bluejeans.com/678332998?src=calendarLink
Register: https://www.eventbrite.com/e/launch-flagstaff-early-learning-network-tickets-89979377741
Questions: email Rebecca Cirzan at rcirzan@asccaz.org