More information and Registration by clicking on the button below:
Hosted in Conjunction with:
LAUNCH Represented at Arizona Town Hall
MESA (November 15, 2017)
Flagstaff attorney Patrice Horstman and Coconino County Superintendent of Schools Risha VanderWey, both members of the LAUNCH Flagstaff Community Leadership Council, joined LAUNCH Partnership Director Paul Kulpinski at the 110th Arizona Town Hall on Funding preK – 12 Education.  This northern Arizona contingent participated with about one-hundred other community and business leaders, elected officials, students and educators in an intense three-day process to draft a list of recommendations to be used by communities across the state to influence local and state policy on funding public education in Arizona. Read more "LAUNCH Represented at Arizona Town Hall" →
Flagstaff's Recommendations for preK-12 Education
FLAGSTAFF (October 1, 2017)
Nearly one hundred Flagstaff community members engaged in thoughtful discussion about funding preK – 12 education in Arizona for four hours on October 1, 2017 at the Coconino Community College Lone Tree Campus.   Students, educators, parents, government officials, business leaders, and other concerned citizens crafted a five-page report with their recommendations for improving the funding of our educational system. Read more "Flagstaff's Recommendations for preK-12 Education" →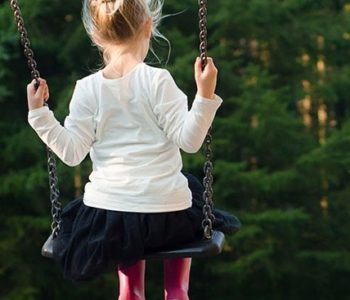 Flagstaff Community Town Hall on Funding pre-K – 12 Education
LAUNCH Flagstaff has partnered with the Arizona Town Hall organization to convene a Flagstaff Town Hall event on October 1, 2017 at Coconino Community College.  This half-day event will bring together one hundred and eighty community leaders, policy makers, educators, students and other community members around the topic of Funding for preK-12 Education.  The results of our event will help inform the state-wide 110th Arizona Town Hall in November.
Participation requires pre-registration.  
Flagstaff Town Hall Tentative Agenda:  October 1, 2017
12:30-1:00 pm Check-In and Networking
1:00-5:00 pm Town Hall Process
Welcome by Coconino Community College President, Dr. Colleen Smith
Presentation of Colors by Girl Scouts Arizona Pine Cactus Council
Education overview and background by NAU President, Dr. Rita Cheng
Overview of the process by AZ Town Hall staff
Small group discussions (10-12 people) and creation of action-plans
Small group reports with full group discussion
Final action steps and consensus building
Closing by Flagstaff Mayor Coral Evans
5:00 – 6:30 pm Post event dinner
As a result from the promotion of and participation in the Flagstaff Town Hall, community members will be more informed about the issues impacting our educational system related to public funding of preK-12 education in Arizona.  Additionally, the community will be more aware of the collective impact efforts of the LAUNCH Flagstaff partnership in creating a communitywide culture of world-class education for all Flagstaff's children and youth.  With this awareness, community members will be better prepared to take action not only at a local level, but also a state level when it comes to educating Arizona's future.
$25* Registration (dinner included)
*limited scholarships available for students and teachers
Major funding provided by:
with additional support from:
Arizona Town Hall in Flagstaff
FLAGSTAFF (July 21, 2017)
LAUNCH Flagstaff seeks to raise the bar and create a community culture of world-class education for all our children, cradle through career.  We recognize that supporting our kid's education is not just the responsibility of our schools.  It takes an entire community.
Through the major financial support of the Arizona Community Foundation of Flagstaff, United Way of Northern Arizona, and The Wharton Foundation, LAUNCH Flagstaff provides the infrastructure in which our partner organizations can share resources, share accountability, share success and have a collective impact on improving educational outcomes. Read more "Arizona Town Hall in Flagstaff" →