Arizona Town Hall in Flagstaff
FLAGSTAFF (July 21, 2017)
LAUNCH Flagstaff seeks to raise the bar and create a community culture of world-class education for all our children, cradle through career.  We recognize that supporting our kid's education is not just the responsibility of our schools.  It takes an entire community.
Through the major financial support of the Arizona Community Foundation of Flagstaff, United Way of Northern Arizona, and The Wharton Foundation, LAUNCH Flagstaff provides the infrastructure in which our partner organizations can share resources, share accountability, share success and have a collective impact on improving educational outcomes.
FLAGSTAFF TOWN HALL EVENT
Within this collective impact framework, LAUNCH Flagstaff has partnered with the Arizona Town Hall organization to convene a Flagstaff Town Hall event on October 1, 2017 at Coconino Community College.  This half-day event will bring together one hundred and eighty community leaders, policy makers, educators and students around the topic of Funding for Pre-K – 12 Education.  The results of our event will become part of the state-wide 110th Arizona Town Hall in November.
Flagstaff Town Hall Tentative Agenda:  October 1, 2017 1:00 – 6:30 p.m.
Welcome by Coconino Community College President, Dr. Colleen Smith

Presentation of Colors by Girl Scouts Arizona Pine Cactus Council

Education overview and background by NAU President, Dr. Rita Cheng

Overview of the process by AZ Town Hall staff

Facilitated small group discussions (10-12 people) and creation of action-plans

Small group reports with facilitated full group discussion

Final action steps and consensus building

Closing by Flagstaff Mayor Coral Evans

Post event dinner
Attendance to the Flagstaff Town Hall will require pre-registration which will become available in mid-August.
PRE-EVENT PROMOTION
Promotion is key to not only ensuring a sold-out Town Hall event, but also raising community awareness about the issues currently facing all educators in Flagstaff and some of the ways Flagstaff educators are making positive impact on the goals that LAUNCH Flagstaff champions.
FREE Education Film Series:  September 8, 15, 20, 2017
Through the month of September, LAUNCH Flagstaff will host a free educational documentary film series at the McGee Auditorium at Flagstaff Medical Center.   We will present the films Beyond Measure (Sept. 8th), Paper Tigers (Sept. 15th), and Rise Above the Mark (Sept. 20th), all starting at 6:30 p.m.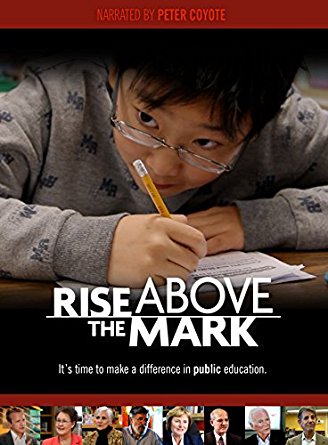 Following each film, audience members will be able to participate in a panel discussion with local educational experts speaking to the issues in the film and their impact on students in Flagstaff.  Seating is limited and attendees will need to obtain their free tickets through the LAUNCH Flagstaff website.
Future Leaders Town Hall Pre-Event
With coordination by NAU's Civic Service Institute and Coconino Community College, LAUNCH Flagstaff will host a Future Leaders Town Hall event in September to help prepare student participants of the Flagstaff Town Hall become more familiar with the issues of Funding Pre-K – 12 Education and the Town Hall format.  The Future Leaders Town Hall will be conducted during the school day in coordination with the students' regular curricular activities.  Student leaders from all area high schools, community college and university will be invited to participate.
OUTCOMES
As a result from the promotion of and participation in the Flagstaff Town Hall, Film Series and Future Leaders Town Hall, community members will be more informed about the issues impacting our educational system related to public funding of pre-K – 12 education in Arizona.  Additionally, the community will be more aware of the collective impact efforts of the LAUNCH Flagstaff partnership in creating a communitywide culture of world-class education for all Flagstaff's children and youth.  With this awareness, community members will be better prepared to take action not only at a local level, but also a state level when it comes to educating Arizona's future.
SPONSORS
This entire series of events, culminating with the Arizona Town Hall on October 1st, is happening as a result of the sponsorship by:
with additional support from: